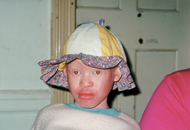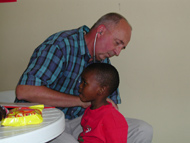 WHO WE ARE:
Window of Hope is a non-profit charitable organization founded upon a three-fold mission:
To alleviate human suffering through medical and humanitarian relief efforts all around the world
To recognize the inherent worth and dignity of every human being
To provide a practical demonstration of Christian love
While Window of Hope is founded upon Christian principles, we will never make acceptance of any religious doctrine criteria to receive care. We serve the poor and needy, regardless of their race, color, gender, religious, or personal beliefs.
WHAT WE DO:
Motivated by our understanding of true biblical Christianity, we feed the hungry, clothe the naked, treat the sick, and look after widows and orphans in their distress. Window of Hope's specialty is running the very finest short-term medical mission clinics in the world.
Our outreach projects allow us to minister in a manner as Jesus taught in Matthew 25:35-36 when He said: "For I was hungry and you gave me food, I was naked and you clothed me, I was sick and you visited me". By providing a practical demonstration of the love of Jesus Christ, we share the Gospel in word and in deed.
HOW DO WE DO WHAT WE DO:
To better understand our various ministries, please visit our projects page.